Ex-teacher Tania Pontbriand sentenced to 20 months for sexually assaulting student
CTV Montreal
Published Friday, August 29, 2014 10:57AM EDT
Last Updated Saturday, August 30, 2014 11:12AM EDT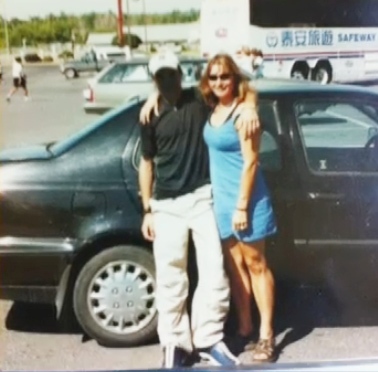 A former teacher who sexually assaulted a 15-year-old student will be going to jail.
Tania Pontbriand has been sentenced to 18 months in jail for two counts of sexually exploiting a minor, and 20 months in jail for sexual assault.
She will serve the sentences concurrently, and once released she will be on probation for two years.
The former teacher looked stunned as the judge delivered his sentence, and she asked for one week's delay before beginning her term in jail so that she could spend time with her children.
Judge Valmont Beaulieu said that would not be possible under Canadian law and she must start serving her sentence immediately.
Pontbriand's attorney argued that jail time would only further punish her two young children by keeping them from her mother.
"I think a conditional sentence could have been a change to allow Ms. Pontbriand to have it," said Hanan Mrani.
The sexual relationship between Pontbriand and the then-15-year-old boy began in 2002 when Pontbriand was 32 years old.
The young man filed his sexual exploitation complaint against the woman from Rosemere in 2007, when he was 20 years old.
Charges were laid in September 2008 and the trial began late in 2010, but was marked by numerous delays including a judge stepping down for personal reasons.
Exploitation lasted for years
Pontbriand was a Phys. Ed. teacher with the Sir Wilfrid Laurier School Board when she began exploiting the boy.
Her victim testified in court that while the abuse was happening he did not realize how damaging it was.
He approached police in 2007, several years after the relationship ended, and it was another year while police investigated and found enough evidence to warrant recommending charges.
However it was only weeks before the trial began that key physical evidence of the relationship between the boy and Pontbriand was located.
In court Pontbriand always denied that any physical activity ever took place between her and the alleged victim, and several character witnesses testified on her behalf.
However the boy said in court that he and Pontbriand had having sexual relations with him an estimated 300 times
The Crown also presented physical proof of sexual relations, with DNA evidence collected from a sleeping bag had bodily fluids from both Pontbriand and the victim.
Pontbriand never admitted sexual contact
In January 2014 Justice Valmont Beaulieu found Pontbriand guilty of seducing the boy and exploiting him through their sexual relationship.
In his 150-page judgement Beauleu wrote "The court is convinced that the accused used the victim to satisfy her own sexual needs, thus exploiting the victim's naiveté, his lack of maturity, his dependence and his trust while he was her student."
Since the conviction, many of Pontbriand's friends and former students have praised her on social media and portrayed her as a victim.
Some have attacked the victim and one threatened to assault him.
Prosecutor Caroline Lafleur was pleased with the verdict.
"We thought that because of the position she was in, we thought she deserved to go to jail and the judge agreed with our arguments," said Lafleur.
Pontbriand's supporters portrayed her as a victim, and said she has lost her job as a result of the crime, and that the seven-year delay between being accused and sentenced is too long.
The maximum sentence is 10 years in prison.
The Crown said the boy was psychologically damaged and dropped out of university. He has since moved out of the province.